O'Neill Benefits Group Brokerage
Health Insurance for Groups in Colorado
O'Neill Benefits Group Brokerage is a full-service employee benefits brokerage firm with over 35 years experience, specializing in the administration of health insurance plans. Through knowledge of the industry and creative thinking, we are able to solve problems, offer unique services to help plan administrators find the best possible benefits package for their employees.
We represent over 50 insurance carriers in the state of Colorado, and have years of building strong relationships with those carriers.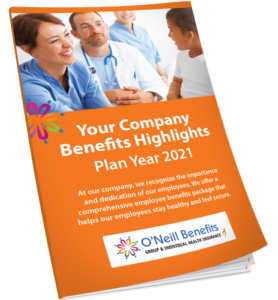 Our clients receive ongoing support with various communication tools. Our services are designed to relieve our clients of the burden of day-to-day insurance administration.
We understand that there isn't one "Group Health" insurance plan that's right for every company. The most important part of our quoting process is getting to know our clients so that we are able to design the best possible health insurance package for your company or organization. We gather quotes from multiple insurance companies and then present the information to you in a well-organized format.
We know that employee benefits plans help to attract and retain valuable employees, and we want to provide you with options that everyone can agree on.
Whether it's time for your company's renewal or you just want to find out more about what we can offer your company, contact us at pat@obgb.com or call 303-443-9929.